Magdalena Keck Inc. approach is characterized by the search of balanced resonance between inhabitant, space, and objects. The body of work includes bespoke residences, and conceptual, environmentally branded commercial projects.
The firm has gained a reputation for pied-à-terre apartments designed for an international clientele. Current residential projects include private residences at The Four Seasons Hotel and The Beekman as well as weekend homes in the Catskills, and the Hamptons. Commercial work includes collaborations with tech, financial, and real estate Clients.
Combining a distinct aesthetic with disciplined implementation, the attentive client collaborations bring a distinctive voice to each project.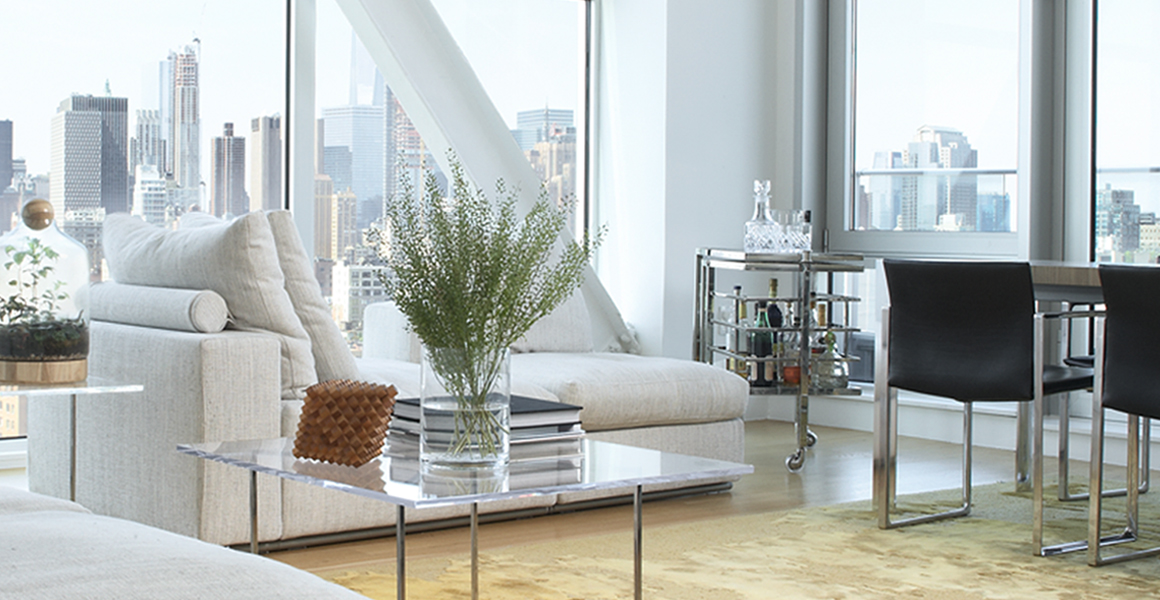 Pied-à-Terre: Magdalena Keck offers an intimate look into living spaces that encompass contemporary, comfortable design, through the lens of the designer's core ethos.
Magdalena Keck seamlessly brings clean, thoughtfully curated designs to an array of dwellings, that share one characteristic: a genuine, integrative approach. The book conveys how to enjoy a minimalist lifestyle without sacrificing finest natural materials, bespoke pieces, and most of all celebrating the architectural environment itself.
Presented through 116 photographs and 13 layouts, each project is the product of a search for balanced resonance between the environment, time, and the inhabitant.
In the Twenty-first century, when all are glued to screens and forever touching cold, hard surfaces, it is this kind of minimalism that one craves. — Dan Howarth, from the foreword.
Space Survey and Analysis: Pre- and Post- acquisition

Interior Design: Space Planning, Furnishings, Lighting, and Accessories Selections, Integrated Custom Furniture, Millwork, and Fixture Design, Finishes, Materials and Pallets

Pied-à-Terre Residence Design

Model Apartment Design for Real Estate Developments

Construction and Consultant Management from Project Start to Completion

Construction Drawings and Specifications